VIEQUES – A BRIEF HISTORY
The Island of Vieques is part of an island archepalego sometimes known as the Spanish Virgin Islands. The Island lies about 8 miles (13 km) east of the Puerto Rican mainland, and measures about 21 miles (34 km) long by 4 miles (6 km) wide. Its one main town "Isabel Segunda" (sometimes written "Isabel II"), is located on the northern coast of the island.
"Vieques" is a Spanish spelling of a Taino Indian word (Bieque) said to mean "Little Island". It also goes by the nickname "Isla Nena", usually translated from the Spanish as "Little Girl Island", alluding to its perception as Puerto Rico's little sister.
There have been archaeological finds on the Island of pre-Colombian artifacts made of amethyst, agate, turquoise and jadeite. In 1493 the Spanish explorer Christopher Columbus arrived, subjugating the Taino inhabitants and their
"Caciques" to slavery, forcing them to re-locate to mainland Puerto Rico.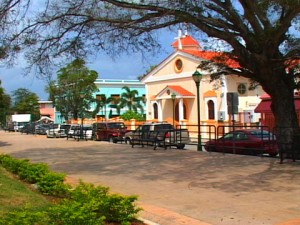 Through the years many attempts were made by English, French and Danish forces to colonize Vieques. The Spaniards drove them out every time.

Today, most of the land on Vieques is undeveloped due to the presence of the US Navy for over 60 years. As a result most of the beaches are located in undeveloped areas. In 2003 the Navy passed control of most of this land to the Department of Interior. Today the land is under Fish and Wildlife administration, making Vieques the largest national reserve in the Caribbean.

The beaches of Vieques are pristine, clear, undeveloped, plentiful, and surrounded by wild native flora instead of concrete and asphalt. This is a place where horses are allowed to roam freely. Crystal clear waters, white sandy beaches, secluded bays… join your Pure Adventure Guides and let us take you to where you can enjoy snorkeling rarely visited dive spots teeming with astounding sea life, taking home memories that will last a lifetime!