BEACH & SNORKEL / DIVE TOUR TO CULEBRA ISLAND, PUERTO RICO
EXPLORE THE BEST OF CULEBRA ISLAND…FLAMENCO BEACH! A worldwide attraction known for its white sandy beach and crystal clear, shallow waters – great for smaller children to snorkel and join in the fun! Flamenco Beach is considered by many as one of the Top Ten beaches in the world, making Flamenco Beach a top priority among visitors to Puerto Rico.
IMPORTANT: Since safety is our first priority and to provide a great experience, even though Flamenco is our primary destination, the location can change on the same day of the tour. Based on local weather conditions and the expertise of our Captain he will choose the safest location which will be of equal or better quality than Flamenco beach.
Beach & Snorkeling Tour to Culebra Island Details:
Rates per person: Adults $125.00, Children (6 to 15 years old) $115.00 (plus taxes). Rates include $3 DNR fee
Skill Level: Fun for the entire Family
Tour Duration: full Day – 8:00 am to 3:00 pm approx.
Check in time: 7:15 am at Pure Adventure's Dive Center, Roosevelt Roads Marina, Ceiba, PR
Departing Marina: 8:00 am
Arrival Flamenco Beach, Culebra: 9:30 am (weather permitting)
Lunch: 11:00 am
Depart Flamenco: 12:30 pm
Snorkeling: 1:00 pm
Arrival at Roosevelt Roads Marina: 3:00 pm

Once in Flamenco Beach*, Culebra (weather permitting), we spend the morning exploring the world famous, white sandy beach, (snorkeling is possible at this beach), playing with the paddle boards, or simply relaxing and enjoying your fabulous day.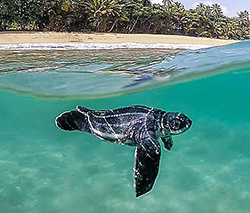 …with the Pure Adventure crew, where we start with a "101" learning session and briefing before getting in the water about safety and snorkeling. Your guide (we are the only tour operator with professional snorkeling guides in the water) will help you to identify the corals, marine life and where to snorkel to see the widest variety of sea life.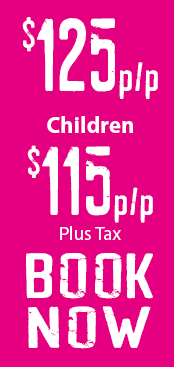 After a brisk, exciting snorkeling session or a wonderful hike align the shore get ready for a relaxing time on the world famous Flamenco Beach*. Culebra host a variety of white sandy beaches, coral beaches, dark sandy beaches, shallow and deep coral reefs. Meanwhile the Captain and crew will be serving a variety of local delights and treats all for your enjoyment!
* Weather Permitting – If the weather conditions require a change of itinerary, your captain may decide on visiting an alternate beach. Not to worry, the beaches are all stunning!

Lunch will be served at this magical place. For those that like to hike or take photos, Culebra's Flamenco Beach has two old navy tanks that provide a lot of photographic opportunities. After a great memorable time at the beach in Culebra we start our journey.

Coral reefs are considered the Tropical Rain Forest of the underwater world. The reefs are one of the most productive ecosystem in the planet, making it the perfect place to explore while either snorkeling or scuba diving. On a adventure at Culebra's corals reefs its posible to have a close encounter with angel fishes, lobsters, sting rays and many colorful fishes!
All tour times and locations are weather permitting.

Be Advised that this Culebra Dive & Snorkel Tour, travels through open water where, at times choppy seas may be encountered. This trip may not be appropriate for those with recent surgeries, back injuries, children under 6 years and pregnant women. You can always contact us the day before for the current weather conditions. Your Captain will always decide the best destination possible according weather conditions.
Tour Includes:
Quality snorkeling gear (mask & snorkel, fins & flotation devices)
Snorkel & Dive instructions & orientation for beginners by Professional Guide
Paddle Boards
Ecological interpretation about the surroundings, marine life and history of Culebra
USCG license Captain, professional snorkel guide and a Certified Interpretive Marine Biologist among the crew.
Local in-season fruits, snacks, water, soft drinks & Lunch
Recommended
Bring Sunblock and Towels


Our Culebra Dive & Snorkel Tour is perfect for mixed groups interested in snorkeling and/or SCUBA diving. If there's a certified diver in your party, we can easily arrange a cool, 1-tank dive, while everyone else is snorkeling, paddle boarding or catching some rays on the beach.
SCUBA Diver Rates – *Rates include $3 DNR fee
Divers must be Certified / Rates shown + Tax
One Tank Dive: $102 (incl. tank and weights)
Gear Rental: $15
DSD (Discover Diver) Rates / Rates shown + Tax
Two Tank Dive: $153 (incl. tanks, weights & gear
If You're Driving In:
Drive Time: 1 hr 45 minutes from Metro San Juan to Ceiba, Roosevelt Roads Marina (Click here for Driving Map)
Drive Time: 45 minutes from Humacao to Ceiba, Roosevelt Roads Marina (Click here for Driving Map)
Drive Time: 30 minutes from Fajardo to Ceiba, Roosevelt Roads Marina (Click here for Driving Map )