SCUBA DIVING TOURS, EASTERN COAST OF PUERTO RICO AND VIEQUES ISLAND
Join us in an extraordinary underwater SCUBA diving tour & excursion in Puerto Rico and feel the excitement of diving the reefs off Puerto Rico's eastern coast and Vieques Island.
Our 46 ft dive vessel, the "Fish Tank" takes you to the most amazing dive spots in the Fajardo Sound area including Vieques and Culebra Islands as well as the waters off Ceiba and Humacao. Dive and explore the Caribbean Sea's unspoiled marine life, teeming with lobsters, stingrays, corals, turtles and lots of tropical fish.
Skill Level: Novice to Experienced Certified Divers / Age: 10 years +
 Duration: 4 hours (Weather permitting)
 Launch Time: 7:30 am
 Launch Site: Roosevelt Roads, Ceiba
 Trip rate: $104* per person. $119 if full dive gear required
 Elite Tour Guides & Certified Dive Master
 Brand new custom designed 46' Dive Boat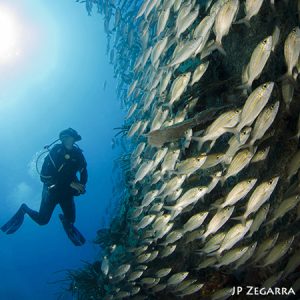 Morning, two tank SCUBA dive sessions off the Eastern Coast of Puerto Rico to Vieques Island.
SCUBA Dive Tours include two tank SCUBA dives, basic SCUBA gear (wetsuit additional), dive weights, boat cruise, certified dive master or dive instructor, USCG certified Captain. Light snacks of local, in-season fruits and other tasty treats with bottled water and local beer are included in this sweet dive tour!!
*Includes tanks & weights
Being the most complete Dive Center in Puerto Rico, the Pure Adventure Dive & Snorkel Center has discovered every type of dive spot on Puerto Rico's eastern coast. From underwater walls, shipwrecks, submerged pinnacles, channels, caverns, sunken airplanes, piers to plenty of reef formations…all is yours to experience with the Pure Adventure Dive Professionals!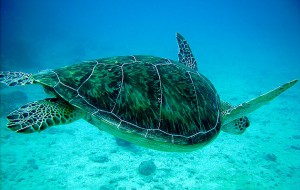 GET CERTIFIED WITH SCUBA DIVING COURSES IN PUERTO RICO

Welcome aboard the 46 foot "Fish Tank", a brand new custom designed dive boat with all the amenities that a dive boat can offer: two sea ladders, fresh water shower, dive platform, marine head, fly bridge with viewing area, camera table, plenty of shade and space for everyone, plus state of the art Scuba diving equipment.

Your USCG licensed Captain, knowledgeable crew and dive master, will take you to remote diving areas and pristine reefs teeming with marine life.
SAFETY FIRST!
Always onboard and ready to deploy is a DAN Oxygen Unit, plus spare air in every dive and an air station at 15 feet or onboard. We also monitor VHF radio plus a life rings and 'Jim' Buoys.
Let us show you the best diving tour on the East Coast of Puerto Rico, with over 50 dive sites and amazing marine life, sure to leave you enchanted with our Island's SeaWorld!
IF YOU'RE DRIVING IN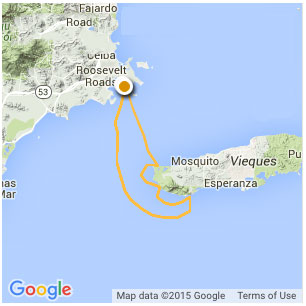 Drive Time: 60 minutes from Metro San Juan to Ceiba, Roosevelt Roads  (Click here for Driving Map)
Drive Time: 43 minutes from Palmas del Mar Humacao to Ceiba, Roosevelt Roads (Click here for Driving Map)
Experience diving sessions with visibility averaging from 80 to 100ft (24 to 30 m) and comfortable water temperatures. Pure Adventure's dive sites feature colorful reefs, shipwrecks, pinnacles, walls, a rich variety of marine life plus underwater canyons – all on the daily dive menu!

Thanks for coming out and enjoying our Caribbean water world! At Pure Adventure we're serious about giving you the chance to get out and dive and we hope that you'll come back again and again!  Let us make getting in the water a little easier by offering $10 off your second (or more) Dive Tour! Call us for details 787 202-6551
If you're driving in:
Drive Time: 1 hr 45 minutes from Metro San Juan to Ceiba, Roosevelt Roads Marina (Click here for Driving Map)
Drive Time: 45 minutes from Humacao to Ceiba, Roosevelt Roads Marina (Click here for Driving Map)
Drive Time: 30 minutes from Fajardo to Ceiba, Roosevelt Roads Marina (Click here for Driving Map)